ODU President Emeritus Dr. James V. Koch to present "Currituck County – Economic Prospectus & Issues" on April 12
by CCED, on 3/16/16 12:01 PM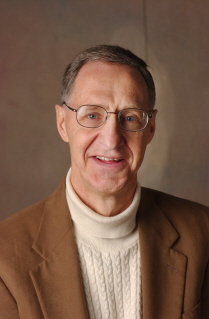 Currituck County Economic Development and the Currituck Chamber of Commerce are proud to announce Dr. James V. Koch, president emeritus of Old Dominion University, will join the local business community for a Currituck County twist on his trademark "State of the Region" presentations.
Titled "Currituck County – Economic Prospectus & Issues", Dr. Koch will provide the audience a lively presentation on the interconnections of our regional economy, highlight several local issues, and tie these items to national and global economic trends.
"Northeast North Carolina and Hampton Roads are strongly linked – I hope to display that connection to the audience through data." Dr. Koch said of the speaking event. "For example, did you know that only 21.8% of employed individuals who live in Currituck County actually work inside the County?"
The event will take place on Tuesday, April 12th at 9:00 AM at the Currituck County Cooperative Extension Center's Elizabeth P. Sanderlin Auditorium, located at 120 Community Way, Barco, NC 27966. Attendance is free, but seating will be limited.
Online registration is strongly recommended via the Currituck Chamber of Commerce website.
Currituck Chamber President Josh Bass, who serves on the Future Hampton Roads Board with Dr. Koch, lauded the famously busy but 'retired' Koch's work ethic and commitment to the region. "Dr. Koch is very generous with his time and truly cares about the region. We're thrilled to host him for this Currituck -focused event."
"As the bridge and gateway between our regional communities, cultures and economies, Currituck County looks forward to welcoming the entire region to hear Dr. Koch's presentation," added Peter Bishop, Currituck's Director of Economic Development.
For more information, please contact:
Peter Bishop, Economic Development Director, at 252-232-6015 or via email at peter.bishop@currituckcountync.gov
Josh Bass, Currituck Chamber of Commerce President, at 252-453-9497 or via email at josh@currituckchamber.org
# # #

About Dr. James V. Koch
James V. Koch, Old Dominion University Board of Visitors Professor of Economics and President Emeritus, serves as editor of the Hampton Roads State of the Region report. The report is published annually by the university's Regional Studies Institute.
Click here for Dr. Koch's full bio: http://ww2.odu.edu/~jkoch/