One of the foremost economists in the mid-Atlantic shared his takeaways from the recent State of the Region, Hampton Roads 2015 report issued by the Center for Economic Analysis & Policy at Old Dominion University. In case you missed the visit to Currituck County by Dr. James Koch, ODU Board of Visitors professor of economics and president emeritus, here are some highlights.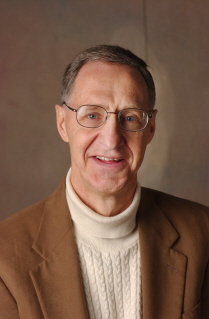 Since 2000, Dr. Koch has developed the State of the Region in Hampton Roads report for ODU.
He examines regional, national and global economic trends, relating them to four local economies, including Currituck County, Elizabeth City, Gates County, and Devil Hills.
Some of his key findings:
Fast Times
Currituck County has the fastest growing economy of the four. While the earned incomes from 2001-2014 rose in all four communities, it rose the highest in Currituck (an 86.9% increase).
Commuters Galore
More than 60% of workers in Hampton Roads (HR) live in one HR community, but commute to work in another. In Currituck County, 7,116 people live in the county but commute to a job outside of the county.
Mostly Slow Growth
The total number of employed individuals in the four economies peaked between 2005 and 2010. The recent decline experienced since 2010 in most northeastern NC economies is not inherently bad, but it does "underline the reality that northeastern North Carolina has not been a hot spot for economic growth."
Currituck County has outpaced the other economies in employment rates.
U6 Tells the Story
U6 is the total number of unemployed people, plus unemployed people who have given up on looking for work ("Discouraged" workers), plus people working part-time but desire full-time work.
The U6 rate is a truer measure for the labor rate, compared to the more widely reported U3 rate, which is simply the number of self-reported unemployed people. The national U6 rate is slightly below 10%, while the "U3" rate is 4.9%.
Unemployment costs to society are great and varied. In addition to welfare costs, declining labor force participation rates - people who are not looking for jobs - costs includes: a reduction in the standard of living of family members and friends who support such individuals, increased crime, law enforcement and penal costs, etc.
At 59.8, North Carolina has one of the lowest labor force participation rates in the country (43rd).
Hotel News
The hotel industry in northeast North Carolina is "generally good," with an increase in occupancy rate over the past 20 years. However, the revenue per available room, known as REVPAR, has declined in most communities of Hampton Roads.
Defense Spending
The Commonwealth of Virginia receives more defense dollars than any state in the nation ($54.7 billion), and it makes up a larger percentage of the state GDP than any other state (11.8%). North Carolina ranks 13th ($10.1 billion) and 28th (2.1%) respectively.
Dr. Koch concludes: "Defense spending is the single most important economic engine in our region. However, it has been stagnant or declining and the future outlook is not good."
Global Factors
Dramatic declines in global commodities prices - from oil and copper to cattle and cotton - are negatively impacting economies everywhere in the world. Further, declining construction and resource activity has led to a loss of sales of 25 - 50% at companies like Caterpillar.
While lower prices for commodities like gas and oil have led to more money in consumers' pockets, the slimming of margins of oil suppliers has a much greater, negative ripple effect in national, regional and local economies.
Dr. Koch: "The bottom line is that the U.S. economy, which has been performing surprisingly well, now is swimming upstream against some powerful negative worldwide influences."
With these important, well-researched data in hand, business, government, and civic leaders in Currituck County and throughout Hampton Roads can begin to devise strategies to seize on our strengths, collaborate on key projects, and do the work necessary to lift the regional economy.
View Dr. Koch's full slide deck on SlideShare.